[ad_1]

We guarantee a 200% refund from the compensation fund if you are not satisfied with your participation in our system. We provide full internal insurance for your funds. The honor and reputation of our company is important in the first place, so we
Known links
Notable names
Can you earn by playing games? You can, if you are an esports player. But the project Master Gamerpro not about that. A certain citizen who identified himself Arthur Sholokhov claims that he has created a system that allows you to make money on passive games. According to legend, the player must play 3-4 hours a day, or connect a special program that will play itself. For this, the gamer will allegedly receive $ 50 per day, and even more. Sounds like a fairy tale? And this is a fairy tale. More precisely a lie. But first things first.
E-mail addresses of the project
No email address for the project
Attention! scammers very often change the addresses of their scams. Therefore, the name, site address or email may be different! If you did not find the address you need in the list, but the scam is very similar to the one described, please Contact us or write about it in the comments!
Information about the project
The swindler does not hide his face and has published a video with instructions on how the project works on the YouTube channel. Maybe it was an actor though.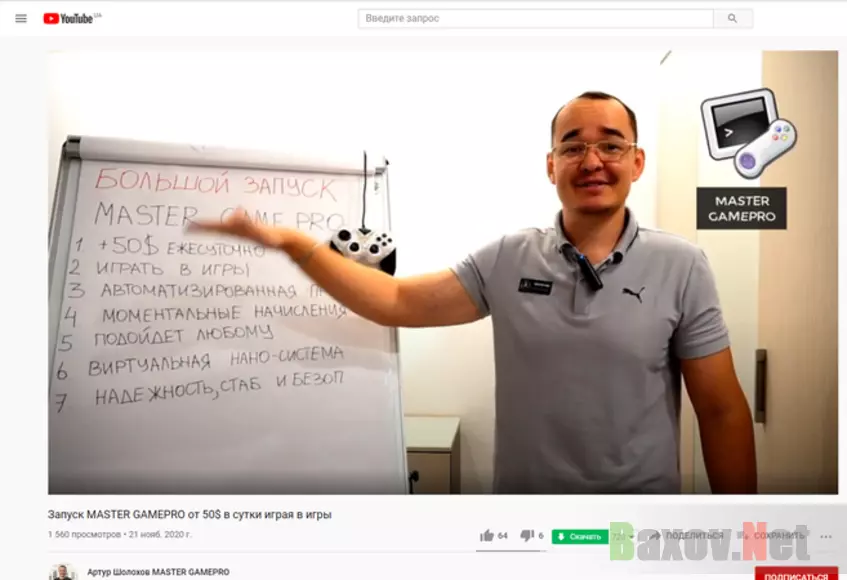 The instruction is completely meaningless. It contains only general phrases and assurances that payments will be required. Separately, paragraph 6 amused me. The scoundrel wrote about some virtual nano system… Such systems do not exist in nature. For the prefix nano in the International System of Units (SI) means one billionth of the original measuring unit. There are nanofarads, nanometers and nanoseconds. Nano-systems, especially virtual ones, do not exist, because this is nonsense.
But I understand why the swindler used such a strange combination. The nano prefix sounds cool.
What do you have to play? Unclear. The presentation video used footage from the famous console games of the 90s. We are talking about cult Super Mario, Chip and Dale, Black Cloak and Tanchiki. On the site of the rogue there are screenshots from games of the 21st century – Half-Life 2, The Witcher, StarCraft, Assassin's Creed… I wonder if the copyright holders know that pictures from games are used in an outright scam?
Swindlers position their project as MLM, that is, they mean network marketing. But as you know, there is a fine line between direct selling and a pyramid scheme. Master Gamerpro did not even cross this line. This is a pure scam.
How do they promise to pay profits? The official answer is this: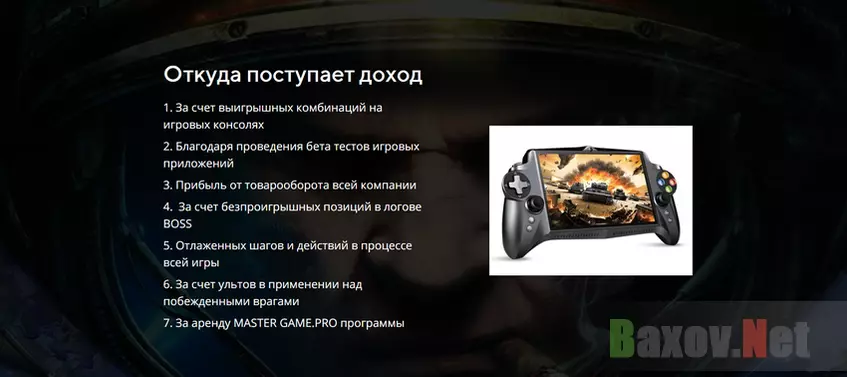 1. Due to winning combinations on game consoles

2. Thanks to the beta tests of gaming applications

3. Profit from the turnover of the whole company

4. Due to no-lose positions in the BOSS lair

5. Debugged steps and actions throughout the game

6. Due to ults applied over defeated enemies

7. For rent MASTER GAME.PRO programs
Only points 2 and 7 look real. The rest is fiction. You can't make money on this. This statement, written on the charlatan's website, is also fiction:
We have developed a unique gaming robot that allows you to perform the entire process without having your own PC, and all interactions will take place on remote consoles without your personal participation. Task only rent this equipment and start making money on full liability.
And now we come to the most important thing. Paid rent… The prices for it are as follows: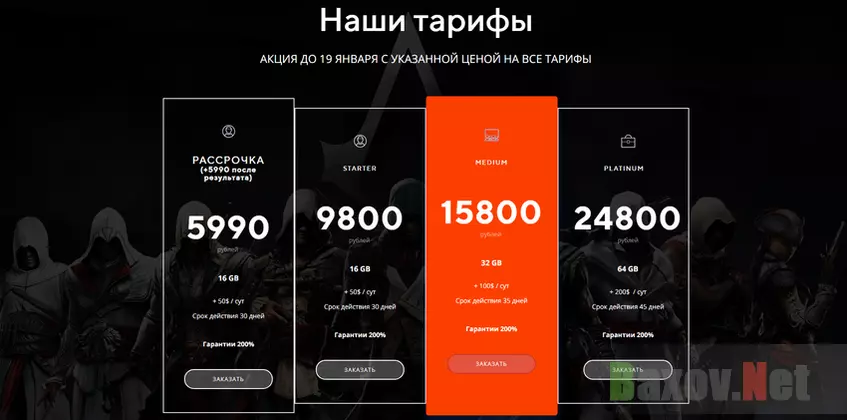 INSTALLMENT
5990 rubles

– pay immediately
+5990 rubles after the result (which will not)

16 GB

They promise to pay + 50 $ / day

Valid for 30 days
STARTER
9800 rubles

16 GB

They promise to pay + 50 $ / day

Valid for 30 days
MEDIUM
15800 rubles

32 GB

They promise to pay + $ 100 / day

Validity 35 days
PLATINUM
24800 rubles

64 GB

They promise to pay + 200 $ / day

Valid for 45 days
As you can see, the rental prices are rather high. This also includes the discount. Allegedly, in January 2021, the cost will rise, and now the promotion is valid. The fraudster offers participants who have no money to get a loan. It is supposedly safe, because the investments will pay off in a few days. In addition, there is a certain compensation fund on the project, which returns money to depositors in double the amount if something has not grown together. This is also a lie. For there are no real guarantees. The charlatan offers to take his word for it. In the video, he even put on a cross and took an icon in his hands to look more honest. I made fun.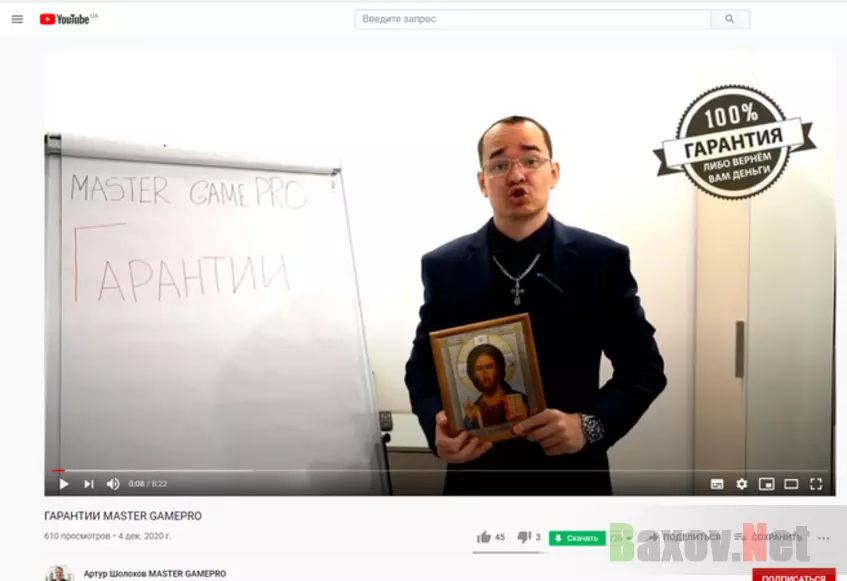 What else is proposed to earn? On an affiliate program. Payouts are generous: 50%. Not the fact that you will receive royalties, but a lot is promised.
What do you need to join a scam? Write to the swindler in Telegram.
Project contacts
https://www.youtube.com/channel/UCQIHLo253eF7cAVegzS5jRA/featured

https://vk.com/id624849897

https://t.me/master_game_pro
Site data:
Domain

mastergamepro.ru

was registered on November 20, 2020

Owner's name is hidden
Exposing the project
Master Gamerpro is the usual bullshit. There is no earnings on games. There is a fake offer to rent some equipment and that's it. There will be no promised payments. Why? And why is the rent in rubles, and the remuneration in dollars? And why did the project developer not indicate the details of his company, if he works legally? And why are the rental payment systems hidden? The answer to all these questions is the same. Because Master Gamerpro is a scam.
You can earn money on games by participating in competitions or testing new versions. But such work is being done officially. Our swindler, despite the fact that he introduced himself, still acts secretly. Yes and there is no certainty that the person in the video is called Arthur Sholokhov.
Potential losses on the project
INSTALLMENT –

5 990 rubles

STARTER –

9800 rubles

MEDIUM –

15800 rubles

PLATINUM –

24800 rubles
Conclusion about the project
The Master Gamerpro administration steals money from the participants. You cannot make money on this scam, because what Arthur Sholokhov tells is nonsense.
Take care of yourself and your savings with Baxov.Net
Be sure to read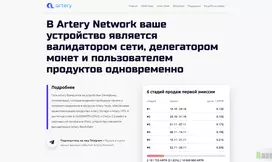 Artery Network is a big bubble. The charlatans who created it say that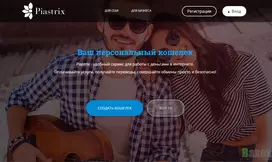 Calculations on the Internet now surprise no one. Many people work part-time on the Internet and have to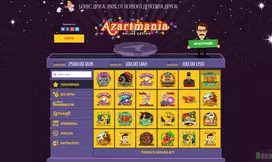 Azartmania is a gaming portal where payments are made in rubles. This is one of the few casinos designed for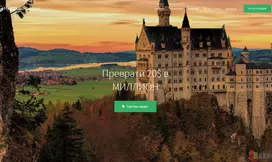 Today we have an analysis of the matrix hyip My20DollarBusiness. Scammers claim that with a deposit of 20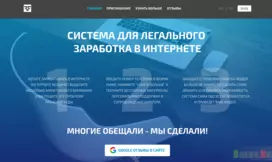 It is possible for everyone to make money on the Internet, but for this you need to attach certain
In Russia, casinos of any type are prohibited, but they are still there, only they are registered as "lotteries or


[ad_2]

Source link