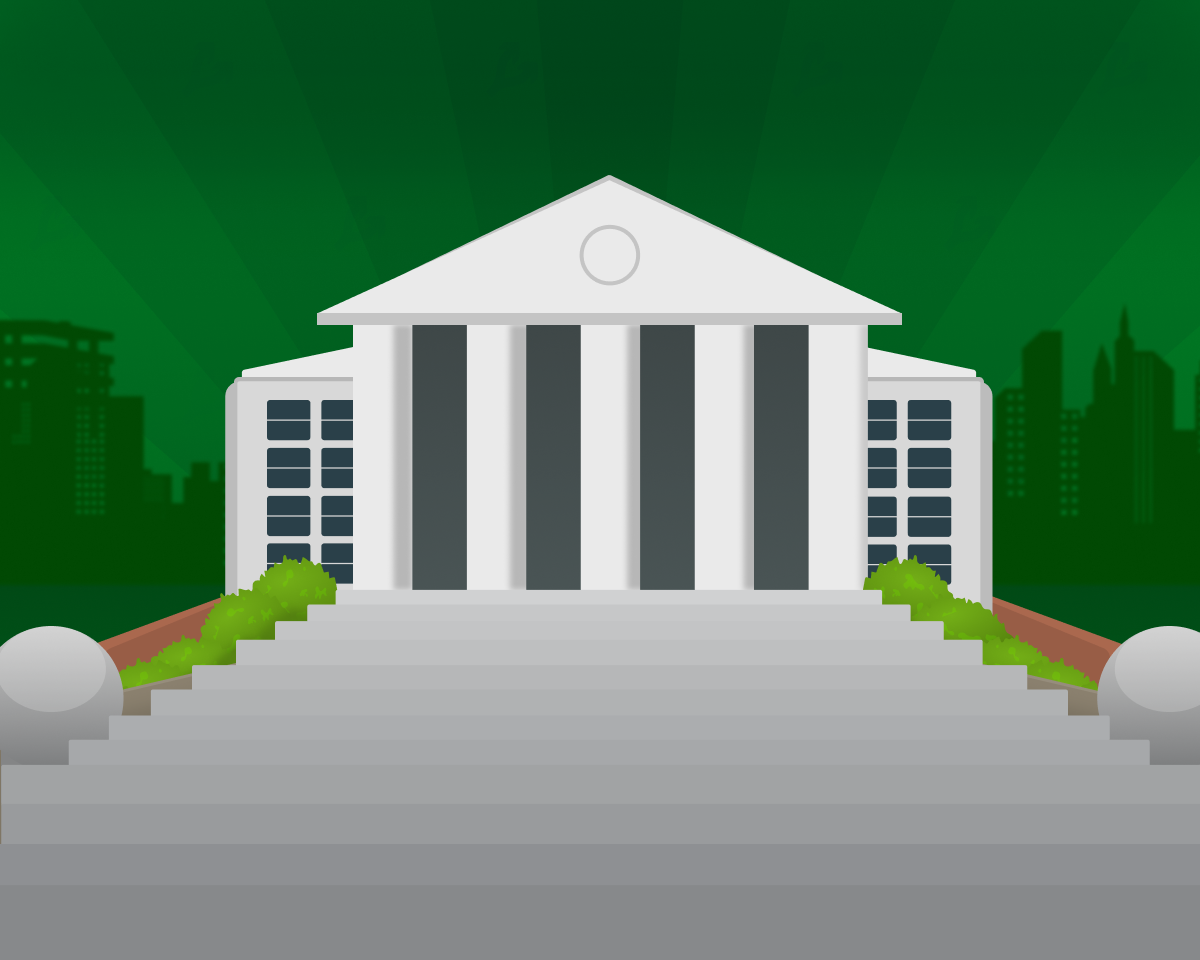 The cryptocurrency industry is attracting an increasing number of institutional players. This is evidenced by new investments in infrastructure, and the increasing attention that companies are showing to bitcoin as an asset class. The most important events of recent weeks are in the ForkLog review.
KuCoin Exchange Raises $150M at $10B Valuation
Cryptocurrency exchange KuCoin has raised $150 million in a preliminary Series B funding round. Investors have valued the company at $10 billion.
The round was led by Jump Crypto. Funding was also provided by several venture capital funds, including Circle Ventures, IDG Capital and Matrix Partners.
The company is using the funds to expand its product line beyond centralized services. In particular, the exchange intends to enter the DeFi and NFT markets through its investment divisions.
Part of the funding will also be directed to the development of infrastructure and applications on the KuCoin Community Chain blockchain.
Citigroup and Wells Fargo invest $105M in Talos crypto trading platform
Crypto trading infrastructure provider Talos has raised $105M in a Series B funding round. The startup's valuation reaches $1.25B.
The round was led by General Atlantic. Participants include: Wells Fargo Strategic Capital, Citigroup, BNY Mellon, DRW, SCB 10x, Stripes, Voyager and others. All of them invested in Talos for the first time.
The startup has also been backed by existing investors including Andreessen Horowitz (a16z), PayPal Ventures, Castle Island Ventures and Fidelity Investments.
The funds raised will be used to expand business in Europe and the Asia-Pacific region. To this end, the company will also increase its current headcount by approximately 80 employees.
Talos provides direct access to the cryptocurrency market, price monitoring, reporting, clearing and other services for institutional clients.
Blockchain Capital Supports Startup Crypto Influencer Iren Zhao in a $100M Round
Startup SO-COL, co-founded by cryptocurrency influencer Iren Zhao, has raised $100 million in a private funding round. It was headed by Blockchain Capital investment fund.
The amount is not final – negotiations with investors are ongoing. The funds raised will be used to develop the application, marketing and hiring developers.
Alameda leads $60M Voyager Digital funding round
Cryptocurrency broker Voyager Digital has raised about $60 million in a private placement. The funding round was led by Sam Bankman-Freed's Alameda Research.
Members include Barry Silbert's Digital Currency Group, Mike Novogratz's Galaxy Digital, and Blockdaemon. Financial company BTIG acted as the sole agent and bookrunner.
Voyager Digital uses funding for corporate-wide purposes.
Haun Ventures Cathy Haun Leads $50M Investment Round for NFT Startup Zora
The platform for the sale of non-fungible tokens Zora has attracted $50 million in investments. The round was led by venture capital firm Haun Ventures, founded by former a16z general partner Cathy Haun.
The funds will be used to accelerate the development of an open infrastructure for NFT projects and expand cooperation with teams from the field. Zora also intends to increase the number of allocated grants and hackathons.
Startup Solidus Labs raises $45 million from Liberty City Ventures
Startup Solidus Labs, which specializes in monitoring market manipulations in the crypto industry, has closed a $45 million Series B funding round.
It was led by Liberty City Ventures with the participation of Evolution Equity Partners, Declaration Partners, ex-head OSS Brian Brooks and former chairman CFTC Christopher Giancarlo.
The funds raised will be used to increase the number of financial partners and new research and development. Since the beginning of 2021, the startup team has quadrupled.
Certora raises $36M from Jump Crypto, Tiger Global and Galaxy Digital
Israeli company Certora, which specializes in tools for analyzing the security of smart contracts, has raised $36 million in a Series B funding round.
The round was led by Jump Crypto. Tiger Global, Galaxy Digital, Electric Capital, ACapital, Framework Ventures, Coinfund, Lemniscap, Coinbase and VMware also took part in it.
Bitcoin.com Raises $33.6M Through Private Token Sale
Crypto wallet and exchange provider Bitcoin.com raised $33.6 million in a private sale of the VERSE token.
The token sale was attended by Digital Strategies, KuCoin Ventures, Blockchain.com, ViaBTC Capital, Redwood City Ventures, 4SV, BoostX Ventures, as well as Roger Ver, Jihan Wu and David Wahsman as private investors.
The company describes VERSE as an ERC-20 cross-chain utility token and governance asset. Its functions in Bitcoin.com are compared with the coins of the Crypto.com (CRO), Binance (BNB) and FTX (FTT) platforms.
The issue will amount to 210 billion VERSE over seven years in equal batches.
15% of the tokens will go to the project team, 34% to the developer fund, 35% will presumably go to incentive programs in the ecosystem. 16% of the VERSE issue is for sale. A public token sale of 12.6 billion coins (6%) is planned for June 2022.
Crypto Market Data Provider Amberdata Raises $30M
US-based blockchain analytics startup Amberdata has raised $30 million in a Series B funding round led by Knollwood Investment Advisory.
Round participants include Susquehanna International Group, Nasdaq Ventures, NAB Ventures, Chicago Trading Company, Nexo, Coinbase, and Innovius.
The startup's current investors – Citigroup, Franklin Templeton, Aspenwood Ventures, Rovida Kruptos Assets and Boldstart Ventures – have increased their investments.
The funds raised will be used to scale the business in the US and abroad. Amberdata also plans to expand the depth and scope of the DeFi sphere, accelerate the development of cryptocurrency indices and analytical products.
Bitcoin Exchange Gopax Raises $23.7M in DCG Round
Streamy, the operator of the South Korean crypto exchange Gopax, has announced the closing of a 30 billion won (~$23.7 million) Series B funding round.
Funding was provided by both existing investors Digital Currency Group and Strong Ventures, as well as new ones. The latter include Z Venture Capital, a venture capital firm associated with the Softbank-Line joint venture, and KB Investment.
As a result of the round, the company received a valuation of 350 billion won (~$276 million).
The funds raised will be used to strengthen the exchange team and attract customers "through aggressive marketing."
Also on ForkLog:
Revolut Founder to Launch $200M AI Venture Capital Fund
Andreessen Horowitz has invested in blockchain game developer Azra Games.
Bloomberg learned about Amber Group's plans to raise investments at a $10 billion valuation.
Startup Casa raised $21 million and introduced its own API.
Subscribe to ForkLog news on Telegram: ForkLog Feed – the entire news feed, ForkLog – the most important news, infographics and opinions.
Found a mistake in the text? Select it and press CTRL+ENTER