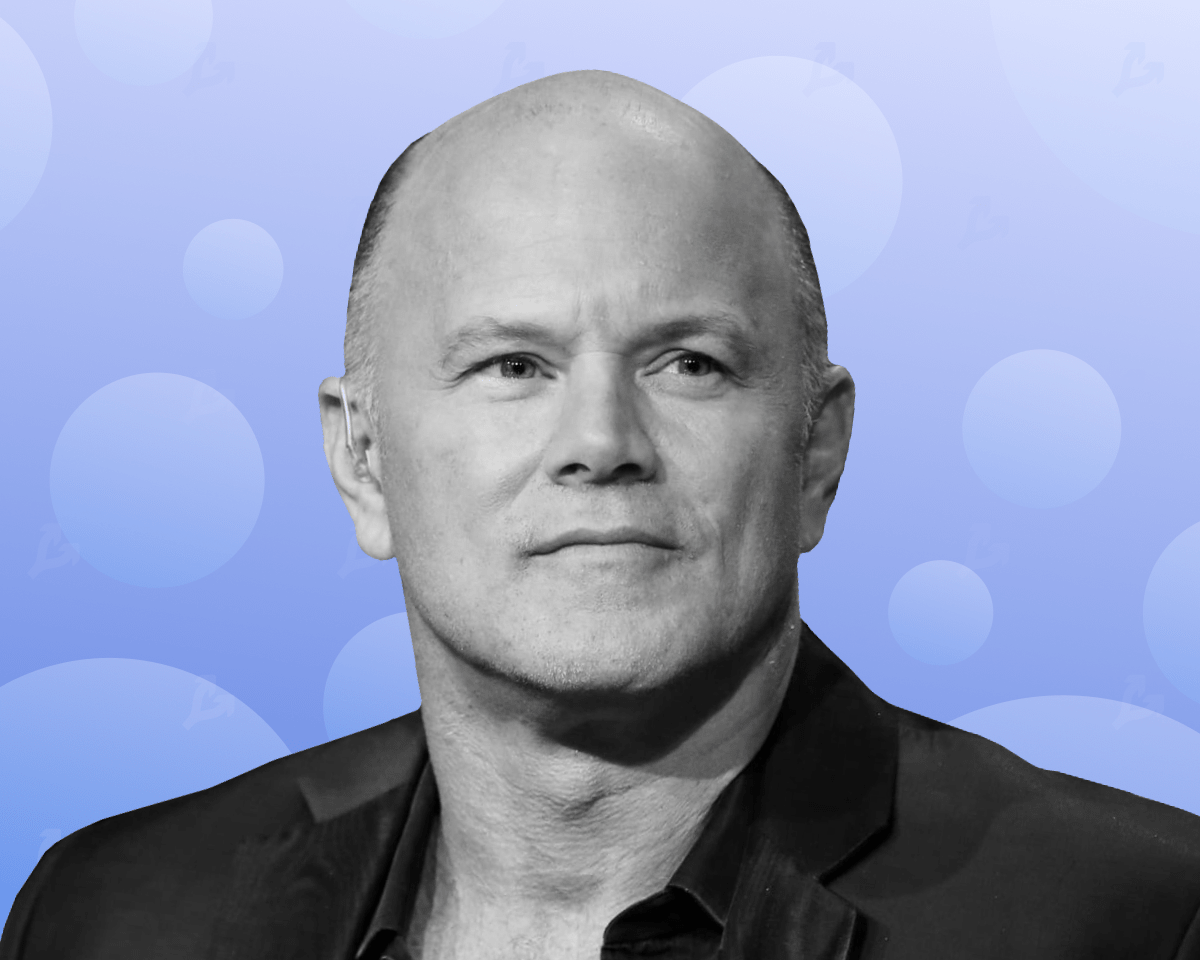 The collapse of the Terra ecosystem undermined confidence in the DeFi sector and the cryptocurrency market in general, although the idea of ​​​​creating an algorithmic stablecoin looked promising. This was announced by the founder of Galaxy Digital Mike Novogratz.
After much thought, it's time to talk about last week and, more importantly, the weeks ahead. https://t.co/m2pnzpe9Lu

— Mike Novogratz (@novogratz) May 18, 2022
Novogratz-led Galaxy Digital became one of the investors in Terraform Labs, which develops the Terra ecosystem. And the top manager himself ranked himself among the so-called "LUNAtics", reinforcing this tattoo on his left arm.
I'm officially a Lunatic!!! Thanks @stablekwon And thank you my friends at Smith Street Tattoos. pic.twitter.com/2wfc00loDs

— Mike Novogratz (@novogratz) January 5, 2022
In a letter to the organization's employees, Novogratz said that the company's interests would not be affected. Cryptobank has a margin of safety both in terms of liquidity and capital, he added. Novogratz attributed the Terra fiasco to the influence of macroeconomic factors.
According to the CEO of Galaxy Digital, low rates in traditional markets have created a boom in demand for UST in the Anchor protocol with a yield of 18%, which has crowded out other use cases for Terra. Further pressure on reserve assets, combined with the withdrawal of stablecoins, caused a stress similar to a banking panic.
"Reserves were not enough to prevent the collapse of UST. Looking back, everything always looks clearer. My tattoo will be a constant reminder that venture capital requires humility."Novogratz admitted.
For the top manager, the collapse of Terra USD was another reminder of the need to follow the following basics of investing:
portfolio diversification;
partial profit fixation;
risk management system;
understanding of the macroeconomic background.
Many private investors could avoid "heartbreaking losses" if they invested no more than 1-5% of their savings in an asset. Novogratz emphasized that it is necessary to use only those funds that are ready psychologically to lose.
The top manager predicted that in the near future the conditions in the cryptocurrency market would remain difficult. This does not change the idea of ​​its favorable prospects in the future.
Recall that the CEO of Galaxy Digital warned of threats to support levels of $30,000 for Bitcoin and $2,000 for Ethereum.
Earlier, Forbes called the collapse of UST and LUNA the "fifth reboot" of the crypto market.
Subscribe to ForkLog news on Telegram: ForkLog Feed – the entire news feed, ForkLog – the most important news, infographics and opinions
Found a mistake in the text? Select it and press CTRL+ENTER