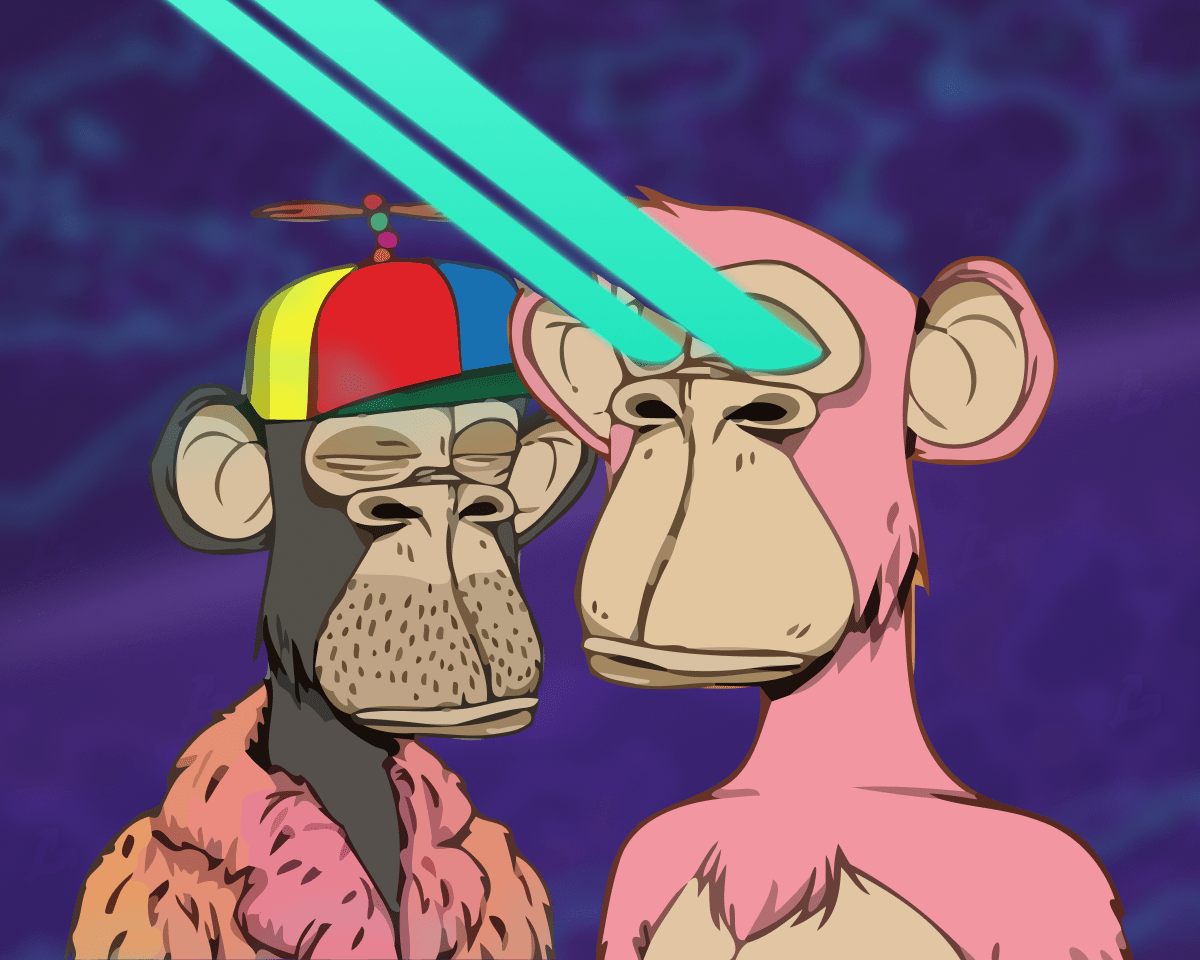 The Singapore High Court has banned the sale of NFTs from the Bored Ape Yacht Club (BAYC) collection as part of a loan agreement litigation. This was reported by the law firm Withers KhattarWong, representing the interests of the plaintiff.
"Withers KhattarWong, an international law firm, has secured, on behalf of a Singaporean NFT investor, a global injunction against the sale and transfer of ownership of the rare BAYC token," the statement said.
We are talking about BAYC #2162, the average value of transactions with which is 7.98 ETH (~$16,200 at the current rate). On the OpenSea platform, NFT is flagged as being associated with "suspicious activity". This tag prevents the owner of the asset from listing it for sale.
At the time of writing, the average price of tokens from the BAYC collection is 95 ETH ($193,040), according to OpenSea.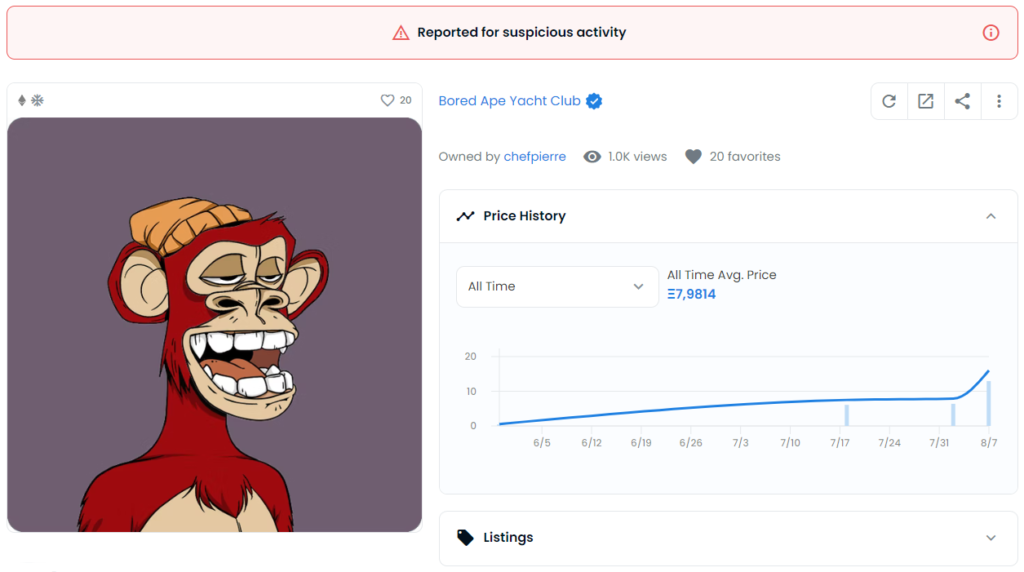 According to the Singapore judiciary website, the plaintiff in the case was Janesh Rajkumar, and the defendant was an "unidentified person" hiding under the name chefpierre. Possibly a collector's item. chefpierre.eth.
According to Withers KhattarWong, on March 19, 2022, the parties entered into a loan agreement secured by BAYC #2162 on the NFTfi platform. The latter, in the event of default by the borrower, transfers ownership of the NFT to the lender.
On April 20, 2022, an agreement on debt refinancing was signed. The parties to the transaction also agreed on a potential extension of the refinanced loan.
Claimant was unable to pay the funds by the due date, but had the option to extend that date in accordance with an earlier agreement.
Lawyers argue that chefpierre did not comply with the extension agreement, instead foreclosing on the security of the loan. This allowed him to withdraw the token from the NFTfi platform escrow account to his personal wallet.
Rajkumar asked the court to order the chefpierre to return the token to him in exchange for repaying the loan.
Recall that in April, against the backdrop of the launch of the Otherside metaverse, the minimum price of NFTs from the BAYC collection updated its historical maximum at levels above $430,000.
Subscribe to the ForkLog YouTube channel.
Found a mistake in the text? Select it and press CTRL+ENTER